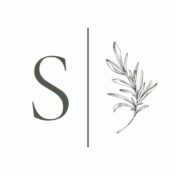 Website Salt & Sage Massage
Intentional work for mindful people.
Salt and Sage Massage is looking for a skilled massage therapist to join our team. Our established massage practice has a loyal clientele that appreciates our commitment to healing, relaxation, and natural wellness. We are seeking a therapist who shares our values and can offer massages that align with our brand and philosophy.
Why Choose Salt and Sage Massage:
Positive Work Environment: At Salt and Sage Massage, we foster a supportive and nurturing atmosphere where our team members can thrive and excel in their careers.
Client-Centric Approach: Our focus is on providing tailored massage experiences that address the unique needs of each client. We encourage therapists to build lasting relationships with their clients.
Prime Location: Our studio is conveniently situated in downtown Bremerton, ensuring a steady flow of clients and the opportunity to build a strong client base.
Continued Education: We are committed to the professional growth of our therapists. We offer ongoing training and opportunities for skill enhancement to help our therapists stay at the forefront of their field.
Qualifications We're Looking For:
Completion of a certified massage therapy program.
A valid state massage therapy license.
A strong commitment to ethical and professional standards.
Excellent communication and interpersonal skills.
A passion for helping clients achieve their wellness goals.
Interest in working independently
Pay Scale starts at $43/hour DOE