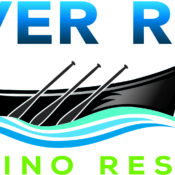 Website SRCResort Silver Reef Casino Resort
Your Destination To Relax, Play, Dine & Stay WE'VE GOT THAT
Summary: Responsible for providing massage to spa guest. That is in line with guest ideal of massage and accordance with Washington State Law.
Qualifications:
High school diploma
Valid driver's license
Working familiarity with computers
Washington State Massage Degree
Washington State Massage License
Must be 21 or older.
Licensing Requirements:
Washington State Massage License
Class II Gaming License
Essential Job Functions:
Assess clients' soft tissue condition, joint quality and function, muscle strength, and range of motion.
Confer with clients about their medical histories and any problems with stress and/or pain in order to determine whether massage would be helpful.
Massage and knead the muscles and soft tissues of the human body in order to provide courses of treatment for medical conditions and injuries or wellness maintenance.
Provide clients with guidance and information about techniques for postural improvement,
stretching, strengthening, relaxation and rehabilitative exercises.
Working in variable modalities, Swedish, Deep Tissue, Hot Stones, Body Scrubs, and Body Wraps.
Computer skill helpful MS Word, Excel, Appointment Scheduling, answering phones, checking out guest.
Stocking lines, picking up after guess, and transporting used laundry.
Maintain regular attendance and timeliness.
Maintain high standards of personal appearance and grooming, including the proper uniform and nametag/name badge.
Physical/Mental Requirements:
To be able work long shifts as needed providing outstanding guest services. Working weekends and holidays.
Dragging large heavy wet bags of laundry. Keeping massage, pool area, and public spaces stock and neat.
Must be able to work well under pressure, to stay focused, ability to handle guest complaints and disputes according to policies and procedures and maintaining a high level of customer service.
Must be able to maintain objectivity and composure, both with guests and co-workers.
Must understand financial information and data, and basic arithmetic functions.
Ability to stand and/or be on their feet throughout much of an eight-to-ten-hour shift.
Working conditions:
Work is performed indoors, in a climate-controlled environment.