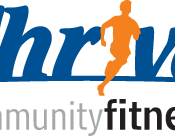 thrivemonroe Thrive Community Fitness
As a massage therapist, you will be responsible for providing clients with therapeutic massages to help relieve pain, reduce stress, and promote relaxation. Your duties will include evaluating clients' needs and preferences, creating customized treatment plans, and using various massage techniques to help clients achieve their wellness goals.
You will work closely with clients to identify areas of tension and discomfort, and develop treatment plans that incorporate a variety of massage techniques, such as Swedish massage, deep tissue massage, sports massage, and reflexology. You will also be responsible for maintaining a clean and safe work environment, ensuring that all equipment and supplies are sanitized and in good working order.
To succeed in this role, you must have excellent communication skills, be able to work well with others, and have a deep understanding of human anatomy and physiology. You must also be licensed or certified in massage therapy in your state, and have a strong commitment to providing high-quality, professional massage therapy services to your clients.
Overall, as a massage therapist, you will play a critical role in helping clients achieve their wellness goals and improve their quality of life through the power of touch.
We provide everything you will need for success such as a massage room, bed, tools, lotion, etc. We will help book you clients and manage your calendar.
Looking for a full or part time Massage therapist with flexible hours offering $32-$35 per hour depending on experience. We are currently accepting applications and looking to hire asap. Client base is already in place.