Four weeks till the doors open and this massage school becomes a home for many aspiring massage therapist.
Construction is well underway at our newest Tacoma massage school location, an addition to the Northwest Academy family. As you can see below, the lobby demo is complete and new plumbing almost done. We are headed toward drywall repair and painting through the week, with a goal of flooring next week.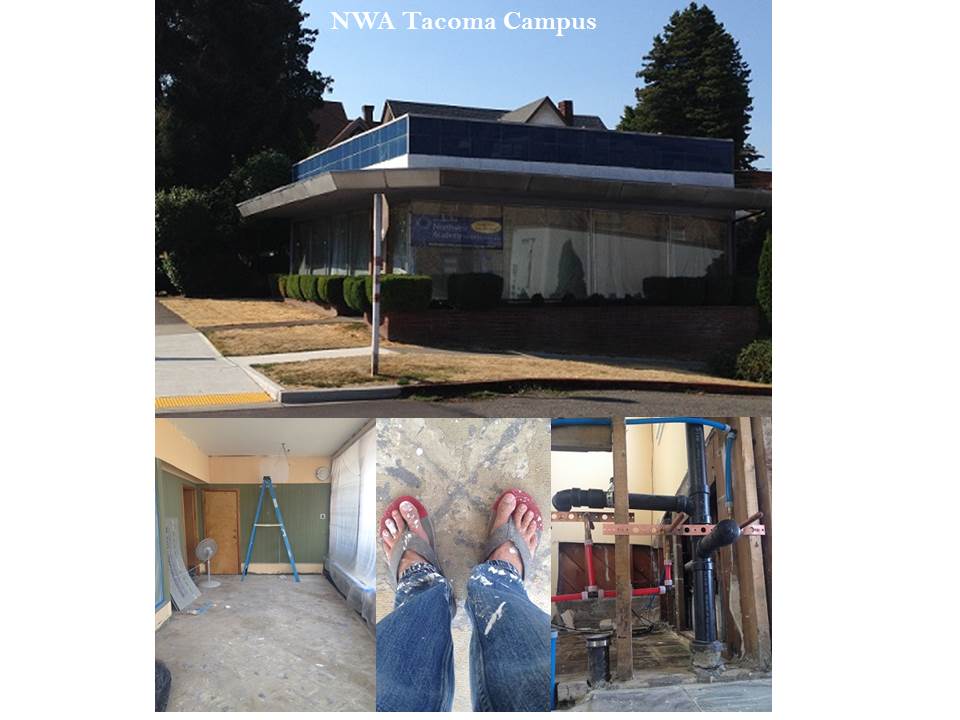 As you might notice,  I included a picture of the traditional massage therapist work boot. This footwear is a staple to massage therapist construction workers around the world. 🙂
Well, I suppose I should get back to work as this new school build out won't do itself.  I will update you all again soon as I progress through the project.
Learn more information about our massage school campus locations!