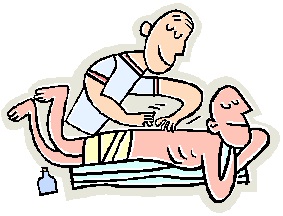 Following Seattle Massage Schools 8 tips to becoming a great massage therapist can take you from being a mediocre massage therapist to a great one.
1 – Determine the reason for the massage. Is this just a massage to relax or does the client need you to target a specific issue such as lower back pain?
2 – Create a relaxing and clean environment. Create the right lighting and sound effects to inspire relaxation. Ensure the client's privacy to make them feel safe.
3 – Foster communication. Explain up front that the client is welcome to talk to you, ask questions and to let you know if anything is uncomfortable.
4 – Be sure you have fresh breath. The client does not want to smell your last meal. Minty fresh breath is much less distracting.
5 – If you have a client with body issues that may not feel comfortable with their clothes off, explain the massages that can be done with clothes on such as Shiatsu.
6 – Wear clean, closed toed shoes or have neat feet. Your feet are what the client will be looking at so be sure they are covered or well groomed.
7 – Stay on schedule. Clients appreciate being seen in a timely manner and not having to wait for their appointment.
8 – Use relaxing smells such as lavender in your room, but be sure to ask if your client has any allergies to scents prior to the session.
Follow these 8 Tips to becoming a Great Massage Therapist to become every client's favorite.
Click here for information about attending Northwest Academy's School of Massage