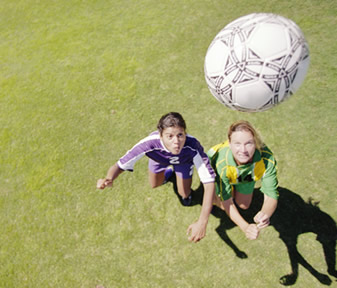 While a great massage can facilitate relaxation for the entire body, it offers so much more for anyone active in sports. Massage therapy can be helpful for athletes prior to their performance, following their performance and during training. Massage therapy involves the systematic manipulation of muscle tissues using a variety of techniques; Swedish, kneading, compression, friction, vibration, rhythmic striking and stretching. Traditional western massage is the most commonly used technique by athletes.

The benefits of massage therapy in athletics include:
Increased blood flow
Range of motion improvement, resulting in improved performance
Reduced muscle tension and fatigue
Reduced recovery time between exercise sessions by increasing the speed of the recovery portion of the body's cycle
Decreased prevalence of muscle spasms following workouts
Decreased muscle injuries and strains
Reduction of lactic acid found within muscles, which are by-products of athletic activity
Sports Massage Therapists
Sports massage therapists must be familiar with the various muscles in the body and how they are affected by various movements during a specific athletic sport. In addition to traditional massage therapy training, they are often also familiar with techniques such as cryotherapy and hydrotherapy, additional techniques that can provide benefits to athletes.
The benefits of massage therapy in athletics, including both physical and psychological, make it a great option for anyone seeking to enhance their performance, reduce recovery time and increase overall health of their bodies.