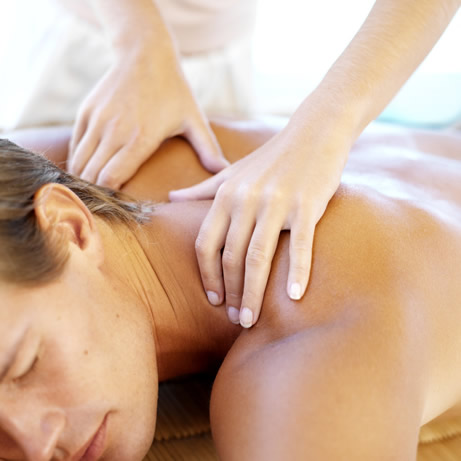 The first day of school was always scary when you were a child, and it can seem just as intimidating if you are an adult looking to begin an exciting career as a massage therapist. If you are in fact interested in making this career shift, massage therapy school is the place for you.
The process of becoming a licensed massage or bodywork professional is actually quite streamlined, and there are countless reputable schools offering a variety of class schedules. This means that there will almost certainly be a school that allows you to work around your hectic schedule.
Still, the process to become a certified massage therapist can seem daunting at first. In this survival guide for massage therapy school, we will review some of the basics:
Selecting Your Massage Therapy School
Picking Your Specific Field
Achieving Certification
Selecting Your Massage Therapy School
Massage therapy schools are unlike most education institutions because these schools generally operate on a for-profit basis. However, there are lots of great massage therapy schools out there, many of which are staffed with helpful professionals that can assist you in getting certified as well as offer you career guidance.
Keep in mind that selecting a school is more akin to selecting a graduate school program than an undergraduate university. You should have a clear idea of why you are going to massage therapy school, as well as what kind of job you hope to parlay your certification into. You should also take care to select a school with a class schedule that fits into your personal schedule. This includes factoring in how many months it takes for the potential program to conclude.
Picking Your Specific Field
The first step towards honing in on your exact field of emphasis is deciding whether to pursue massage or bodywork. Typically, bodywork courses place more of an emphasis on alternative medicine than massage courses do. This spiritual touch makes bodywork rewarding for many students, but if this doesn?t interest you then traditional massage school is probably your ideal route.
The biggest thing to keep in mind when selecting your field is what kind of job you envision yourself having. If you want to work at a trendy spa downtown, then massage is the path for you. However, if you want to work in the alternative medicine field, bodywork is likely to be a better fit.
Achieving Certification
Before you can try your graduation cap on, you must achieve certification from one of the governing bodies in the massage therapy field. If you were engaged in your classes, passing the test should not be too much of a hurdle.
Good massage schools are designed with the specific purpose of helping you get certified in mind. You should have an idea of what type of certification you need, and make sure that you select a program and school that meshes with this. Once you are certified, you are finally fully ready to begin your exciting new career as a massage therapist.