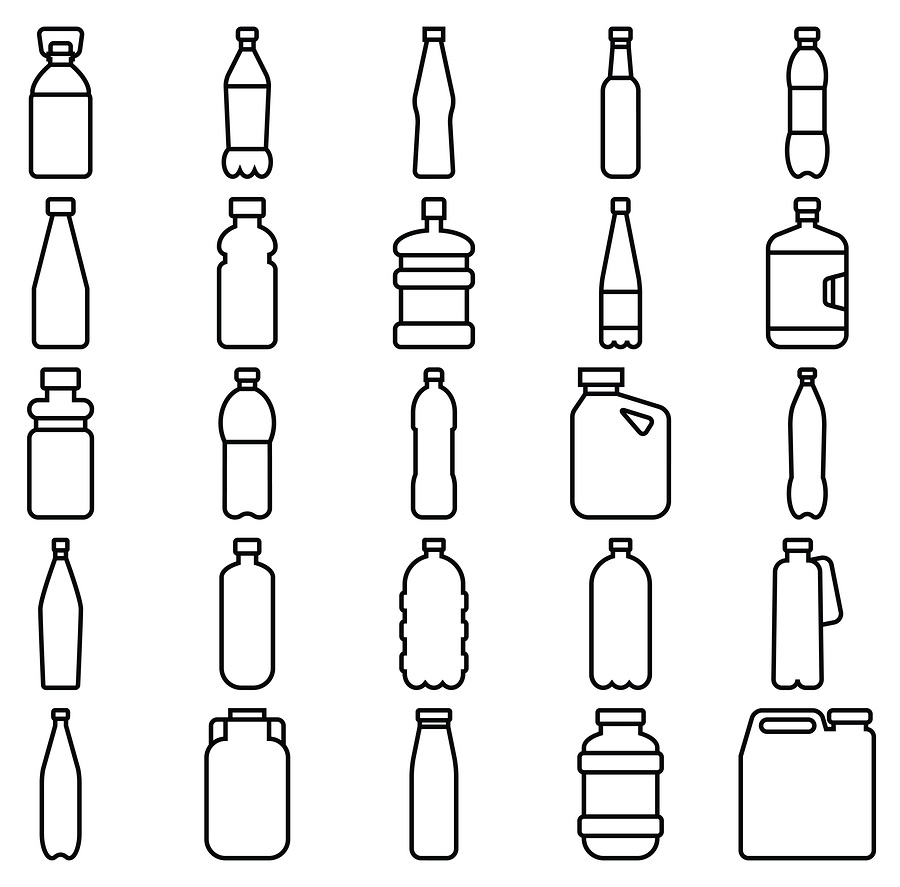 Lotion bottles come in a large variety of colors, shapes and designs. What do you do with them once they are empty? After you wash them thoroughly here are ten great ways to re-purpose them.
Plant Pots and Make Up or Pencil Cups
Cut the Lotion bottle's bottom off about four or five inches from the bottom end forming a cup. This can be decorated with decoupage, or painted.
This same design can be used hold make up brushes or eyeliner pencils. It would also be a great way for kids to make a pencil cup as a teacher gift
Phone Charger Holder
This personable phone charger holder enables you to hang your phone around your charger so it is not left on a floor or in an area where you are not able to leave it safely on a table.
http://www.makeit-loveit.com/2011/12/holder-for-charging-cell-phone-made-from-lotion-bottle.html
Bird feeder
Birds will really enjoy visiting your back yard or patio when you put out these cute lotion bottle bird feeders. Easy to make and decorate these bird feeders will be an eclectic addition to your home.
First remove the pump and tube from the cap on the bottle leaving a hole in the lid. Use string or thin rope to run through the hole and tie a knot under the cap creating a loop to hang over a tree limb or hook.
Second simply cut an oval shaped hole in the front of the bottle approximately two inches from the bottom as an opening for the birds to get to the seeds. Paint, fill with bird seed and hang.
Plastic Mini Purse
These mini purses are adorable and make great gifts. Every little purse will be unique and can even be used as a gift bag for smaller gifts or gift cards.
http://www.instructables.com/id/FUN-LITTLE-PURSE-recycle-crafting/
Over the Sink Sponge Caddy
By cutting the lotion bottle and bending it over your sink this craft will give you a caddy so you never have to search for your soap and sponge again.
http://eveofreduction.com/how-to-repurpose-shampoo-bottle/
Sink Extender
This is a great way to help kids who can't quite reach the sink yet. It extends the water to where they can wash their hands comfortably.
http://lifehacker.com/repurpose-a-lotion-bottle-into-a-faucet-extender-for-ki-1532436589
Water Balloon Pump
This will work with any lotion bottles that have a pump. First be sure the lip of the balloon will fit over the end of the pump. In some pump bottles you may need to cut away part of the pump so the balloon will fit. Thoroughly wash out the bottles and fill with water. Kids can then use the bottle to fill up water balloons.
Plant Label Stakes
The plastic used to make your lotion bottles makes a perfect weatherproof stake to label the plants in your garden. Simply use a sharpie to draw out long rectangle, then cut. Once you have the stake cut out, make one end pointed by cutting into a triangle point. Use sharpie to write the name of plant and then it is ready for the garden or potted plant you would like to label.
Outdoor or Indoor Lighting Covers
Using the tops of lotion bottles as light covers you will give a new look to old holiday lights. These can be used to light up any outdoor party.
http://familycrafts.about.com/od/gardendecor/ss/Patio_Light_Cover_Craft.htm
Paint Brush Cups
After you are done painting all of your new re-purposed lotion bottles use one to soak your paint brushes in.