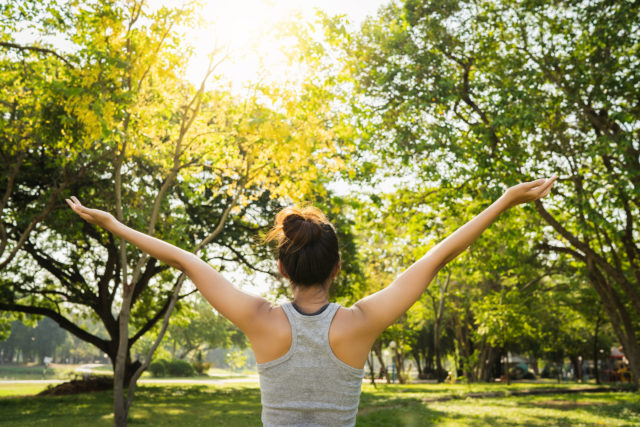 5 Tips to Starting a New Exercise Routine
If you are in the health industry, you appreciate the value of maintaining a healthy lifestyle. Key among this is regular exercise. Regular spring exercises, in particular, ensure that the body remains motivated and fit for the season. There is no substitute for the feeling of being fit and in control. Even though the rewards are enviable, achieving them takes a lot of time, effort and patience – particularly during the early stages. Unfortunately, not everyone is blessed with these virtues. So, how do you poise yourself to have the best possible start to a new exercise routine?
The best way to go about it is to develop a plan that gets you moving gradually but surely. Remember that the body will experience unfamiliar and strenuous tensions and contractions. Therefore, it is important that the plan accommodates a recuperation procedure such as massage therapy. The following tips will ease you into your new exercise routine.
Start from a low point and make gradual increments
A cautious start with slow progression will ensure that you do not over-strain the body leading to injury or excessive fatigue during spring exercises. Walking for several minutes is a great option to start and you can also incorporate it as part of your warm-up.
Set uninterrupted timelines
You have to schedule your workout sessions to achieve maximum impact. Having regular timelines when you exercise creates a healthy loop that allows the body to recover and be ready for the next set of spring exercises. Failure to allocate a specific time will also leave you procrastinating – and we know how that ends.
Enjoying the exercise sessions ensures that your mind gets livened up and the workouts don't feel like a chore. Ideally, join a group that encourages you or engage a personal trainer that optimizes your sessions. If you love music then select a playlist that you consider lively to keep you going.
It is great to accompany the exercises with a balanced diet. Start switching from junks to wholesome foods gradually. This will enable you to reach your objectives much quicker.
Water should be available all through the time as you work out. You should hydrate frequently to replace the water your body will be losing through sweating.
Healthy living is a hot lifestyle trend. People are continually looking for ways to stay fit and healthy. Massage therapy is therefore a big opportunity – particularly in helping ease people into spring exercises. If you wish to incorporate additional training to your resume, massage therapy is the way to go. Not only is it fulfilling to help people achieve healthy living, it is also a marketable course that will boost your resume. At Northwest Academy will learn anatomy and physiology, kinesiology, massage theories and practices, pathology, first aid and CPR that will equip you to be a massage therapist. Contact us today for more details.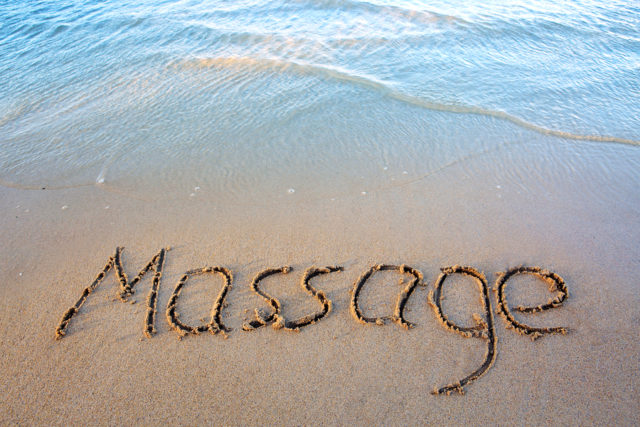 When it comes to a massage therapy career, the possibilities are endless. Massage therapists are able to work on cruises, in hospitals, in chiropractic centers, and even in airports. If you are someone who loves to travel, you may be wondering how you can incorporate your massage therapy career, and your love of traveling into one incredible life.
As a massage therapist, the world is your oyster. Not only can you help others relax and rehabilitate, you can also enjoy the exciting world of traveling as a massage therapist yourself. If you would like to find out how you can marry your two loves of travel and massage, check out some of the ways you can make your dream life a reality.
If the open sea is calling you, you might consider a massage therapy career aboard a luxury cruise liner. Along with helping vacationers relax and unwind, you can take in the beauty of some of the world's most beautiful tropical destinations. Imagine yourself giving a world class massage to a couple who has just been married on day one, and then you could find yourself enjoying a beverage on a white sandy beach, overlooking the ocean on day two. This could be your every day life as a massage therapist, working on a cruise. Consider a massage therapy career and explore the possibilities yourself.
If you love traveling, massage therapy, and sports, you may consider starting your massage therapy career at an athletic training facility. You could be a massage therapist to one of your favorite athletes. You could travel from one stadium to another, providing relief and comfort to an athlete. If you want to work as a massage therapist in the Olympic field, you can make your dream a reality Many Olympians travel with their massage therapists to help them through grueling training sessions and competitions. While your client is busy working toward that gold metal, you may find yourself exploring the sites in China, South America, Canada, and more! This can be your reality with a massage therapy career.
If you are someone who prefers to be their own boss, you can choose where you would like to work. With the right marketing, you can open your services to various jobs, students, religious groups, and more. You can travel all over the country, and even the world, and offer world class massage therapy.
Do you love spas and resorts? If so, you might want to start your massage therapy career at a 5-star resort and spa. You could be just the person who helps an overworked executive begin to relax during their spa getaway. On your days off, you may find yourself looking at historical landmarks in Europe, or relaxing with a margarita on a beautiful beach in Mexico.
A massage therapy career can satisfy all areas of your life. If you are looking to incorporate massage therapy, and your love of traveling, into an exciting career, train to become a licensed massage therapist today. Your massage therapy career awaits.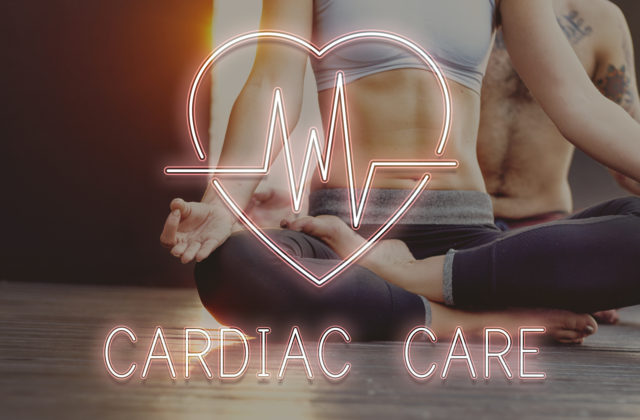 The Centers for Disease Control and Prevention reports that 1 in every 4 American deaths is directly related to heart disease. Conditions like coronary heart disease, cardiomyopathy, and other cardiovascular ailments kill over 600,000 people each year.
Massage therapy offers clients with cardiovascular issues many benefits that can help them improve their cardiovascular health and reduce their risk of stroke and heart attack.
What Contributes to Cardiovascular Disease?
There are three major factors that contribute to the development of heart disease.
These conditions are caused by structural abnormalities present at the time of birth.
Viral infections
Myocarditis is damage to the heart due to certain viruses.
Lifestyle Choices
Daily habits are currently the biggest contributor to heart disease.
Smoking
Poor diet
Lack of exercise
Diabetes
Obesity
Chronic stress
How Stress and Pain Affect the Heart
When a person experiences a painful or stressful event, the brain releases the hormones cortisol and adrenaline. These chemicals prepare the body to fight or run away from dangerous situations. The body responds by tensing muscles, shortening the breath, and increasing the heart rate.
This response, however, is only supposed to be short-term. Too much of these hormones can fatigue the body, especially the cardiovascular system. Without relief, long-term stress or chronic pain will weaken the heart muscle. Combined with less-than-healthy lifestyle choices, these factors can lead to heart disease.
How Massage Supports Cardiovascular Health
Massage therapy helps patients with cardiac issues address some of the factors that may be contributing to their condition. In conjunction with doctor-prescribed protocols, massage also helps patients manage some of the side effects of treatment.
Induce states of physical and mental relaxation, which can help alleviate the effects of chronic stress and anxiety on the whole body.
Loosen tight muscles and increase blood flow, which improves overall circulation and decreases the chances of stroke-causing clots.
Alleviate chronic pain, which helps interrupt the brain's "fight or flight" response.
Reduce anxiety before or after surgical procedures.
Some common side effects from traditional drug therapies used to treat heart disease can be treated effectively with massage.
Abdominal pain
Headache
Muscle aches
Precautions
While massage is generally safe and effective, there are some cautions to keep in mind when working with cardiac patients.
Those on blood thinning drugs should avoid vigorous or deep tissue techniques, as these can cause bruising, inflammation, or tissue damage.
Massage is not recommended for those with low blood pressure.
Patients with a history of blood clots should avoid Swedish techniques.
Therapists should avoid manipulating the area around pacemakers, stents, or other implanted devices.
Patients with signs of congestive heart failure should start with short massages, and slowly work up to longer sessions, as tolerated.
Recent studies also who that consistent massage therapy can reduce blood pressure and heart rate. High blood pressure and rate are major factors in heart attack risk.
Patients who combine traditional medical treatments with massage techniques experience an increase in energy, physical relaxation, and mental focus. This can help them recover faster from surgical procedures, or avoid major cardiovascular events.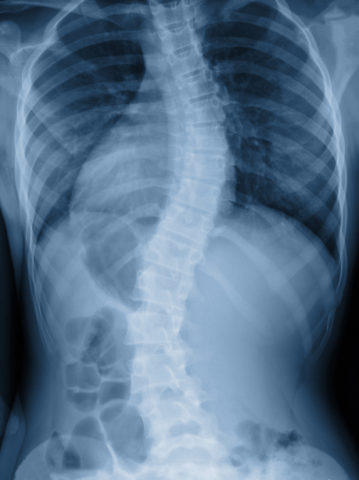 Over 30% of the American population has some form of scoliosis. You may have already helped clients who suffer from this condition in your regular bodywork or therapy practice. While traditional treatments vary, massage therapy is a safe addition to any client's treatment plan.
What is Scoliosis?
Scoliosis is a condition of the spine. It causes the spine to curve left or right into a distinctive "S" or "C" shape. The spine compresses. This compression throws off the patient's balance, and can contribute to a variety of health complications.
Sore, painful muscles
Difficult, stiff movement
Hunch back
Lung and heart problems
Numbness
Muscle weakness
If left untreated, the spine will continue to curve. This can lead to nerve, joint, and ligaments damage, as well as permanent disability.
What Causes Scoliosis?
Most scoliosis cases are classified as idiopathic. That means there is no known cause.
For about 20% of cases, doctors can point to a definite root condition. These cases are classified as structural or non-structural.
Structural scoliosis causes the spine to bend into a rigid curve that cannot be corrected. It is caused by underlying conditions like
Cerebral palsy
Muscular dystrophy
Birth defects
Tumors
Infections
Marfan's or Down Syndrome, or similar genetic disorders
The spine of a patient suffering from non-structural scoliosis works normally. The characteristic curve is caused by injury, weakness, or illness of surrounding body parts. When the cause is treated, non-structural scoliosis generally disappears.
Scoliosis can also be developed while still in the womb. Congenital damage to growing vertebrae can cause the spine to curve, not divide properly, or not grow completely. Some patients with congenital scoliosis are not diagnosed until they are between the ages of 10 and 15. During this time, many children go through several growth spurts, which makes structural malformations more noticeable.
Degenerative scoliosis is caused by the wearing of joints and discs in adults. Their damaged joints cause the surrounding muscles to strain, which leads to a curved spine.
Massage Therapy for Scoliosis Patients
While scoliosis massage cannot correct curved or twisted bones, including the spine, it can help clients reduce pain and increase mobility.
Massage relaxes muscles that are pulled out of place by shifted bone structures, which can significantly calm tight, uncomfortable sensations.
Deep tissue techniques increase blood circulation and break up scar tissues, which makes it easier for patients to move freely.
Patients who receive massage prior to chiropractic or neuromuscular therapies report better results from these treatments.
Massage is known to soothe the mind as well as the body. A decrease in mental stress is linked to a better ability to deal with chronic pain issues.
Early and regular scoliosis massage therapy, in conjunction with standard medical treatments like exercise and the use of a brace, can help scoliosis patients avoid complicated surgeries.
There is no cure for scoliosis. However, it is highly manageable. The goal of treatment is to reduce the progression of spine curvature, reduce discomfort, and restore or improve mobility. Scoliosis Massage therapy can help your client achieve these goals more quickly than with standard treatments alone.