Developing a successful massage therapy practice takes several steps. You need the right license, training and great facilities. But above all, you need strong networking skills to build a loyal customer base. Without a strong networking strategy, the pieces of the puzzle won't come together for your massage business.
Why Networking?
Networking matters to all businesses but matters even more for a business like a massage therapy practice. Massage requires trust between the massage therapist and the client. Rarely does a client blindly choose a massage business to patronize. You build trust with clients over time and by leveraging existing relationships to get new clients. You will build your client base by networking with the people who trust the client who trusts you.
Networking Strategies
Networking begins by having a strong business ethic. If you can't deliver on the promise you make while networking, it doesn't matter how large your network becomes.
Secondly, your networking strategy should take two forms: traditional face to face networking and social networking. Social networking includes using sites like Facebook and LinkedIn, creating a blog and email campaigns. In these arenas, you want to provide excellent content your contacts will like and share with others. This spreads your message organically and builds trust.
Face to face networking could involve visiting businesses near your massage therapy practice or meeting with people who have influence like yoga instructors, chiropractors and others in the fitness industry. These people can direct their clients to your practice. Once again, the trust clients have built with their yoga instructor, for example, extends to you through this networking opportunity.
A successful massage therapy practice relies on many factors from the right decor to the right lotions. But even the best massage tables, pillows and linens won't help without first developing a strong client list. Networking will build your client base and lead you down the path to success.

Massage school is a personalized experience. You will get to know your instructors and they will get to know you. Because graduating classes of private massage schools are small, you have the opportunity to build professional relationships with other students and mentor relationships with your instructors. With personalized instruction, your program will help you meet your career goals and encourage you to prosper.
The campus environment is professional but comfortable, creating a community of like-minded individuals who all work hard to succeed and help each other succeed. Individual diversity is celebrated and contributes to the overall success of the whole. Each person brings a unique experience to the education process.
In large higher education programs you are just a number, another face in the crowd, but at a small personalized massage school you are part of the team. Students participate in classes, workshops, and clinical labs, maintaining a high level of participation in the education process. Staff and instructors take the time to get to know you and are available to help you accomplish your goals and feel confident in your knowledge. The goal is not to have students compete with each other, but to learn together and be better massage therapists because of your personalized training experience and campus community support.
Massage school is condensed into a full-time, fast paced program to keep you interested and engaged in the learning process. With more time in class on a daily basis, you finish in a matter of several months rather than years, which means you can start your career sooner. The relationships built in a small program lend to more meaningful reference letters and personalized career guidance, helping you make the right choices for your future.
Without a doubt, the benefits of choosing a small personalized massage therapy school far outweigh any larger massage therapy program. Success rates are phenomenal and graduating students feel empowered in their career choice.

As employees spend a large part of their time sitting in front of their desks or computers, they are hence prone to repetitive strain injury. Due to such desk bound activity, many employees tend to develop ailment symptoms in their neck, shoulders, forearms, elbows or wrists. Today, a majority of the companies are recognizing this fact and are aiming to relax the company's work atmosphere by devising stress management strategies like corporate massage programs. Increasing Employee Productivity with Massage in the Workplace is becoming more and more popular these days as it not only helps the employees to unwind but also aids in increasing the job satisfaction among the employees.
According to a recent study by American psychologists, even a brief massage can effect in positive productivity. Research also points out that such therapies can improve the energy levels in employees, up their creative thinking capacity and also reduce absenteeism. The motto of 'Increasing Employee Productivity with Massage in the Workplace' can also yield some health benefits to employees like providing;
Tension relief in strained areas of their neck and back caused due to excessive computer usage
Massage therapy can control the employees' problems related to blood pressure, arthritis, flu and cold.
An overall reduction of stress
Such a strategy of increasing employee productivity with massage in the workplace seems laudable and most people would agree that this kind of a reward will greatly reduce workplace injury but instead improve the employees' decision making ability!
The whole show of Increasing Employee Productivity with Massage in the Workplace sounds just mystical! Trained massage therapists usually set themselves in company cabins like the meeting rooms ready to start their therapy with some soothing music being played in the background. The employees have just to complete a short assessment sheet, turn up for their massage therapy at the allocated time and enjoy their massage! The massage therapist will concentrate on the significant tension areas and may even suggest some corrective exercises. Such therapies can help the healing of many of the ailments the employee may be facing like a frozen shoulder, back pain, headache, sprains, tennis elbow, strains or any other overuse injuries.
Thus the strategy of Increasing Employee Productivity with Massage in the Workplace boosts the employees' morale, their focus and gets them ready to face anything!
Many individuals are aware of the different health benefits associated with massage therapy. However, there are entirely different benefits for senior citizens who decide to get massages as seniors typically have their own unique health concerns. Geriatric massage techniques are also different than general massage therapy techniques. Geriatric massage doesn't need to be as aggressive as massage techniques like deep tissue and there are certain movements and techniques that are best for the specific needs of seniors.
One of the many things that massage therapists can do for seniors is to help them relieve the stiffness and pain that they often experience from performing everyday activities and exercises. By visiting a massage therapist who has experience with geriatric techniques, seniors can get the specific type of pain relief their muscles need without irritating their muscles. With geriatric massage techniques like light rubbing, stretching and tapping, the muscles can become more mobilized. These techniques can help seniors who feel sore from either being to sedentary or trying to do too much, get natural pain relief that they need.
Geriatric massage techniques like light kneading and skin rolling can also help with certain medical issues particularly those that seniors experience that cause joint pain, like arthritis. These geriatric massage therapy techniques can also help reduce the inflammation that many seniors have in their joints. In fact there are many seniors who have joint pain and stiffness that prevents them from doing daily activities who find that with geriatric massage they are able to regain their full range of motion. This can greatly improve any senior's overall quality of life. These techniques have also been shown to alleviate pain in seniors who have the painful condition known as Fibromyalgia.
Additionally, seniors who get light geriatric massage will find that they have increase circulation. There are many seniors who find that reduced circulation in the body is an issue. Many seniors experience pain with blood flow and circulation issues in their lower limbs and feet especially when their age prevents them from being active. Massage therapy can increase the blood flow to the limbs and prevent issues like gangrene and sores in the lower extremities. Massage therapy can also increase lymph flow in the body which can help seniors better recover from energy and illness. This is why it is important for any senior to consider massage therapy and the benefits it can offer.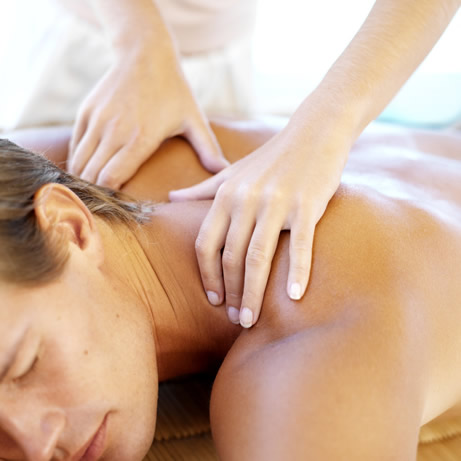 It is estimated that up to 90% of visits to the physician are for stress-related conditions – conditions ranging from high-blood pressure to low back pain. The reduction of stress has become a primary concern for most Americans, and not simply for health reasons, but also to improve workplace productivity, improve relationships and enhance the general quality of life.
Massage therapy has been practiced for millennia as a way to reduce stress, balance the body and relax the mind. In modern times, we have a host of methods, philosophies and techniques available to us, and they can be tailored to the needs and preferences of any individual.
Swedish, the most commonly taught and used form in the West, is the quintessential relaxation massage therapy, with long, caressing strokes that ease muscle tension and allow the mind to drift. Swedish is often used as a foundation among practitioners, with the addition of techniques and ideas from other disciplines. More specifically therapeutic approaches, such as deep-tissue massage, Rolfing or Tuina can focus on particular muscles or areas, and are useful in treating injuries and relaxing localized tension.
More holistic approaches, such as Aryuvedic or acupressure massage approach the body as a whole, working systemically through releasing channels, detoxifying organ systems and balancing the person overall, restoring well-being and clarity of mind. These forms rely on some of the oldest existing understandings of the human body. Aryuvedic texts date to 1500 BC, and acupressure arises out of Taoism, the most ancient religious philosophy in China.
More esoteric approaches, such as reflexology and cranio-sacral massage therapy, tap into deep and subtle channels of energy. Reflexology – probably the most ancient form of massage, dating to the Egyptians – is based upon the notion that a part can represent the whole, that there are certain areas of the body through which the entirety of the person can be treated, such as the hands or feet. Cranio-sacral massage very gently acts on the flow of fluids in the cranium and spine, balancing and calming the entire person through "massaging" their central nervous system.
Whatever your needs might be – stress management, injury, fatigue or tension – massage can relax your body and mind, improve sleep, improve your concentration and support and sustain your overall health.
You have chosen a great Seattle massage school with a quality program. You are committing a significant amount of time, money and effort to carve out your future. So how do you get the most out of your time in massage school?
Establish goals upfront. Massage school isn't all that different from any other type of school, you get back what you put into it. It is wonderful to immerse yourself in the experience and be open to whatever directions it takes you in, however, you should think about what you want out of the experience before you begin. By establishing goals, you can accomplish more than you ever thought possible, and you can stay focused even when you encounter challenges.
Cultivate the behaviors and attitudes that will lead you to success both as a student and as a professional massage therapist. A career in massage is about lifelong learning and we are all teachers and students throughout our careers. Be willing to learn from everyone around you and keep an open mind to new ideas and modalities. Because the work we do is so hands on, much of your education is hands on and paying attention to constructive feedback is key.
View and treat you instructors as a valuable resource. Most massage teachers love the work they do and are a wellspring of information to make your transition to a professional massage therapist easier. Be an active learner, ask questions and participate.
Your fellow students are a valuable resource. You can learn a great deal from other students: new perspectives, different ideas on how to learn and study and tips and techniques that will make you a better therapist. In the local Seattle community, you can build lasting professional and networking relationships that will endure throughout your career.
The positives and the negatives should
be considered when applying for any type of school, massage therapy being one of them. Although massage has been around for hundreds years, it is becoming more available and more popular.
The positive aspects of massage therapy seem to take precedence in this career. From client interactions, making your own hours, to massage business related advancements, massage therapy is a great career. Your clients can create their own experience by asking for a specific massage. The more you learn, the more versatile you can be which will make you more profitable. You will be able to work from home, go to your client's home, or work in a plethora of locations designed for either medical or relaxation massages.
The negatives side to becoming a massage therapist is it may be physically challenging. Although most schools will teach body mechanics to prevent injury. If you already have a wrist injury or any form of carpal tunnel syndrome, this career path may be more difficult for you in the long term.

Most of the aspects of becoming a massage therapist are positive ones. There is always room for advancement and there is always a job opening. It would be a great idea to visit the massage schools you would like to attend first, before enrolling. You would want to ask questions regarding program hours, structure, advanced career and job placements, and tuition. Once you've narrowed down your massage therapy school, and you have decided that this is the field for you, go for it. You can never go wrong having a licensed career trade in any economy.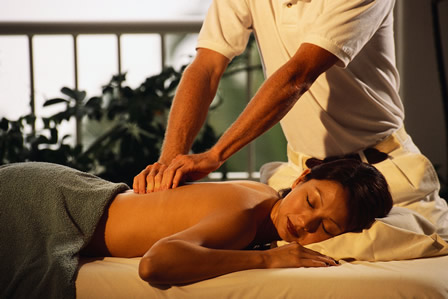 Graduates of a Seattle massage school can expect to earn between $21,000 and $51,000 upon graduating from massage therapy school. The information comes from payscale.com, a national website that tracks employment trends and salaries in all types of fields.
Earnings in the first year after massage school depend a lot on the type of employment. Some massage therapists have other employment and work part-time in massage therapy. Those who choose to work as a full-time massage therapist can make more money. It also depends on the type of establishment where a massage therapist chooses to work. They can work out of their home or at a spa, hotel, resort, sports clinics, hospital or health club. Privately, massage therapists usually charge by the 30, 60 or 90 minute session and can sometimes target specific areas of the body. Those who specialize in a specific region, modality, or sports injury, can earn even more money as a massage therapist. Having repeat clients is also very important to the financial success of a massage therapist.
The coursework to become a massage therapist in Seattle, Washington requires at least six months of school (full-time). Students will learn about the human anatomy and a variety of massage therapy techniques, all of which is needed in order to provide quality and safe massage therapy services to their clients. Their education also helps them prepare for a state licensing exam so they can practice massage therapy in the state of Washington.
So you've made the decision to attend a massage school and pursue an affiliated career. The next choice you need to make is a specialty to pursue within the massage therapy world. The specific modalities available are too numerous to count but most fall into a few categories.

Medical massage and injury rehabilitation
Those with interests and/or backgrounds in sports and anatomy may find this area of specialty best suits them. Within this area of practice you'll find yourself treating individuals with wide array of chronic pain or injuries and can expect to use techniques such as cross fiber friction, myofascial release, and trigger-point therapy. Sports teams and chiropractors often seek these services
Spa massage and relaxation therapy
Swedish therapeutic massage is the technique most often associated with spa or relaxation therapy, though you may include hydrating wraps and aromatherapy oils. You'll be working with individuals from all facets of life to enhance quality of health and manage a variety of conditions. Spas generally cater to a largely female clientele so prenatal and postpartum treatments are useful as well.
Eastern massage
The focus of Eastern massage is to balance bodily energy to enhance natural healing abilities. In addition to relaxation and pain relief Eastern massage practices also focus on range of motion, calming the mind, and immune system improvement. Thai massage, reflexology, shiatsu, reiki, and chakra balancing are a few of the modalities included. Those with interests in energy work and Chinese medicine will find a good fit in these areas.
When choosing a massage therapy specialty to pursue you should consider your own interests, background, and goals in order to make your career as successful and enjoyable as possible. Consulting massage school instructors will aid you in balancing specialties with the diversity needed to offer a full complement of services to your clientele.
Prospective students who are contemplating enrollment into a massage school should seriously consider several things before they make the commitment. Here are 8 things that a prospective massage school student should do before they sign the registration papers:

1) Get a Professional Massage – It would be wise to take a trip to a local spa or massage therapy clinic and spend the $60 – $80 investment to actually get a massage. This way, the potential massage student can get a feel for the job.

2) Visit a nearby massage school – If there are a few massage schools nearby, check them all out to ensure that the final choice is suitable.

3) Consider personality traits – It takes a real people-person who likes to cater to people to make a great massage therapist. It's not all glory and stardom.
4) Understand licensing requirements – Massage therapists must be licensed. Knowing the requirements will reduce any speed bumps prior to entering the working world.
5) Think about learning similar therapies – Massage therapists can work in variety of different fields or specialties. Some will focus their practice around aromatherapy or sports massage, while others will continue their education at a medical school to learn modalities like acupuncture or naturopathic medicine. Learning different techniques of therapy will make an individual more versatile in the career world.
6) Scope out possible employment options – Before heading off to school, prospective students should make sure that there will be possible employment options. Larger cities may offer higher paying, prestigious jobs.
7) Learn about pain management – One vital aspect of massage therapy is pain management, so it is imperative to learn about how massage therapy correlates with the reduction of pain.
8) Assess their inner self – Essentially, the love for any career comes from within. If an individual has a pure love for helping others through healing touch they will surely succeed in this career.